Cincinnati Haunted House Guide – 2022
It's almost Halloween, which means it's time for spooky stories and scary screams!  You can get your scare on at one of Cincinnati's Haunted Houses, some being the best haunted houses in the country.
To help plan your haunted house adventure, All About Cincinnati has put together our 2022 Cincinnati Haunted House Guide, including the must-visit haunts for this Halloween season!
Land of Illusion Haunted Scream Park
September 9 – October 30, 2022 | 7pm – 1am | 8762 Thomas Rd, Middletown, Ohio 45042
Located in Middletown, Ohio, Land of Illusion is a complete haunted house experience, offering six themed adventures for you.
Middletown Haunted Trail
The Middletown Haunted Trail has been bringing on the terror since 1997!  It's one of my favorites and a must for any fan of haunted "house".
You'll take a walk in dark woods, surrounded by the creepy sounds of chainsaws buzzing and blood-curdling screams.  As you make your way through this terrifying forest, there are plenty of surprises to get your blood pumping.
Dysphoria
If you enjoy a good mind-f$#k, check out Dysphoria at Land of Illusion.  Watch the melting faces, and have a creepy mindbending experience that you won't soon forget.
Dr. Phsycho's Haunted Estate
Enter Dr. Phsycho's Haunted Estate and view what's left at this abandoned psychiatric hospital.  From buckets of blood, laughing corpses and mutilated mental patients, this Land of Illusion attraction is a hellish labyrinth you'll be dying to escape!
Killer Klowns Haunted Maze
Enter the Killer Klowns Haunted Maze, if you dare!
If you have a fear of clowns, this one is not for you.  This creepy circus will have you rethinking the appeal of clowns as you dash through this maze, screaming all the way.
Temple of Terror Haunted House
As you crawl through the Temple of Terror at Land of Illusion, get ready for terror at every turn.  After explorers broke the seal on this sacred temple, a curse was unleashed – are you the next victim?
Phobia
If you suffer from an irrational fear, it may described as a Phobia.  Face your fears in this scary attraction – or run away screaming!
After all of that fear/fun at Land of Illusion, you'll probably need a stiff drink.  Grab an adult beverage or a bite to eat at their Voodoo Lounge.
Dent Schoolhouse
September 16 – November 5, 2022 | Thursdays & Sundays 7:30pm – 10pm, Fridays & Saturdays 7:30 – 12am| 5963 Harrison Ave., Cincinnati, Ohio 45248
In my opinion, the absolute best haunted house and attraction in Cincinnati!
When the Dent Schoolhouse was in operation, dozens of children went missing between 1942 -1955.  Angry citizens stormed the school and found the remains of children in the building.  The janitor had disappeared, and that's who the murders were attributed to.
The Dent Schoolhouse haunted experience is scary from start to finish, and there's plenty of entertainment while you're waiting in line.  This year, they've added four mini escape rooms, so they've upped the ante on your fear!
Get all of the info on this season's happenings at Dent Schoolhouse.
USS Nightmare
September 16 – November 5, 2022 | Thursdays & Sundays 7pm – 11pm, Fridays & Saturdays 7pm – 1am| 101 Riverboat Row, Newport, Kentucky 41071
Hop aboard the haunted tour of the USS Nightmare!  Every year this haunted attraction amps up the adrenaline rush and 2022 is no exception.
The bloody crew will have you begging for mercy as you make your way through their wrecked ship.
If you're looking for a more immersive experience, USS Nightmare offers a "RIP Experience", which provides a more "hands-on" experience.  If you're a haunted house junkie, you'll definitely want to pay for the upgraded experience!
Halloween Haunt at Kings Island
September 23 – October 29, 2022 | Friday – Sunday 6pm – 12am| 6300 Kings Island Drive, Kings Island, Ohio 45034
Enjoy Kings Island rollercoasters and a whole array of haunted house experiences at Halloween Haunt!  Starting at 6pm, the whole atmosphere of the park takes on a darker persona, filling up with ghouls and monsters of all kinds!
Slaughterhouse
Visit this terrifying butchershop experience and get the most gruesome cut of meat.
Alien X
If you've ever wondered about whether aliens really exist, you'll get the real scoop at Area 72. The Alien X attraction will give you a scare that's out of this world.
Chaos
This laboratory has been given a new trial drug and the side-effects are crazy! Will you be the next test patient?
Coney Maul
So you love carnivals, right?  Check out Coney Maul and experience a circus that's gone horribly wrong in this big-top terror.
Cornered
Man, the CORN!! There's nothing scarier than a corn maze at night, so don't get lost in Cornered, a Halloween Haunt exclusive.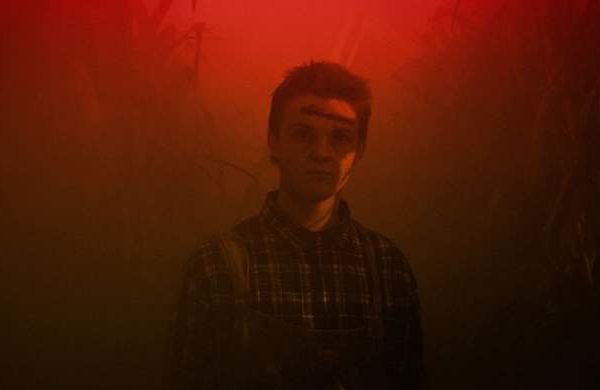 Hotel St. Michelle
Named after the hotel owner's daughter that went missing, Hotel St. Michelle may be abandoned but it's full of lively spirits.
Madame Fatale's Cavern of Terror
If you've ever seen the movie House of Wax, then you understand the terror that awaits at Madame Fatale's Cavern of Terror.  Are they real or are they wax?  Don't be too slow-moving through this maze or you may end up as the newest masterpiece.
Don't miss this year's Halloween Haunt at Kings Island!
Conclusion – 15 Best Cincinnati Haunted Houses 2022
There you have it – a guide to the 15 best Cincinnati Haunted Houses of 2022.
Have you visited any of these haunted houses in the past?  Which one is your favorite?  Is there another haunted house that should be on this list?  Please tell me in the comments below – I love your feedback!
Don't forget to follow us on Facebook and share this post with your friends.